30 PARTICIPANTS FROM 11 COUNTRIES, 4 CATEGORIES & 9 AWARDS
Every two years EILO- the European Interior Landscaping Organisation organises the Best Project Award.
EILO's aim is to connect professional interior landscapers to share knowledge, expertise and inspiration and with the Best Projects competition it wants to generate attention for interior landscaping with the general public, as well as highlight the innovative quality of the profession. The theme for 2019 was innovation in functional green.
We are very proud to announce the winners for 2019!
Thirty projects of outstanding quality were submitted in four categories which were all judged on a number of aspects by an international jury.
The 2019 jury consisted of:
• Marc Mennessier (FR), chef and main journalist of the Garden/green section of the Figaro
• Dennis Hauer (NL), renowned Dutch architect, specialised in innovative glasshouse concepts
• Paul Geerts (BE), chief editor of professional green magazine CG CONCEPT
Category Plant wall
GOLD LEAF Winner: Interior Plantscapes, USA with the Multi-Story Plant Wall
This was a beautifully crafted multistory impressive green wall, a sure winner.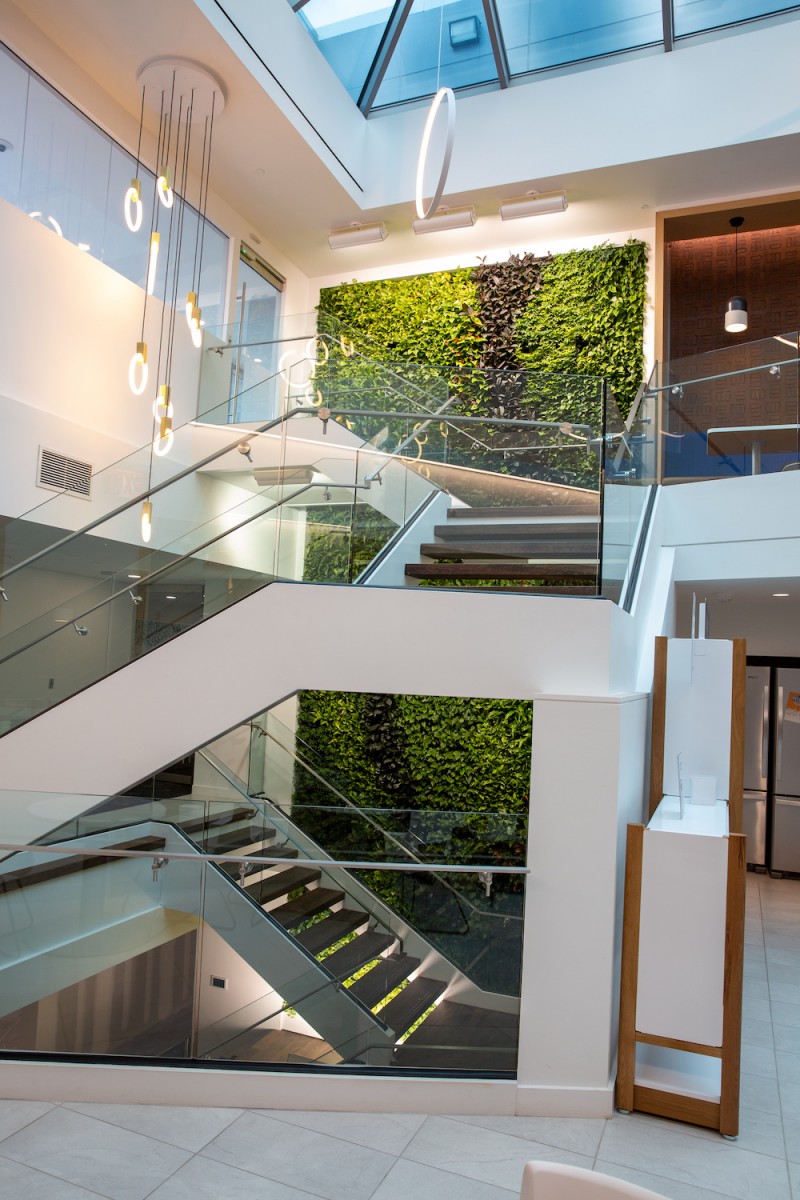 Category Stand Alone
GOLD LEAF winner: Les Jardins de Gally, France at Gare d'Angers – The « Suspended Garden » designed by Alexis Tricoire Studio
A very creative, very innovative project with a huge wow factor.
Category Artificial Green
GOLD LEAF winner Calla, Poland with Different Nature
Calla created a beautiful, large artificial green wall of which the jury loved the attention to detail as well as its look.
Category Interior Landscaping
With 14 fabulous entries the jury had a very hard time choosing the winners. The ultimate decisive factor had to be the premium added quality of the space through its greenery. It was a very close call between 8 projects.
GOLD LEAF winner: Green Fortune, the Netherlands with NHL Stenden
The jury was very enthousiastic about how the greenery was incorporated in the overall design of what otherwise could have been a boring staircase, adding much value to its users.
Public Award
After the projects were nominated on Sept 16, the general public was able to vote for their favourites on social media until midnight Sept. 30. Up until the last day voting was strong and it was a rather close call between three possible winners.
The GOLD LEAF was awarded to: Plant Design, UK with Uncommon Liverpool Street.
For this particular project activity on all social media channels was high, with many votes and comments too from actual users of the space, as a testament to their appreciation of the opportunity to work in a green office space. And that of course is the biggest win of all.
Many thanks to all participants who impressed the jury with the outstanding quality of their projects. And many congratulations to all winners!!
See all nominees and winners here.