We proudly present: the winners of the EILO Award 2017!
We are very proud to announce the 9 winners of the EILO Best Project Award 2017!
There were three prizes in each category and one Public Award. The judges had a difficult job, the overall quality of the 21 contestants was very high.
Category Interior Landscaping:
1st: Agio is Sustainable and Green by De Klerk Bloemsierkunst en Interieurbeplanting (The Netherlands).
The judges felt that the greenery perfectly fitted its surroundings, resulting from a good cooperation between the interior designers and the interior landscapers.
2nd: The Forest at Copenhagen Towers by Oxygreen (Denmark)
3rd: In Vivo, Incredible Edible Indoor Garden by Jardins de Gally (France)
Category Plant Walls:
1st: Telecon by Envirozone (Canada).
The judges really liked the combination of natural materials and greenery that enhancing the architecture.
2nd: The Currents by Green over Grey (Canada)
3rd: Plantwall with Integrated Workstation by Green Fortune (The Netherlands)
Category Standalone:
1st: Pendularis Floating Indoor Garden by Creaplant (Switzerland).
A very innovative and creative floating indoor garden according to the judges.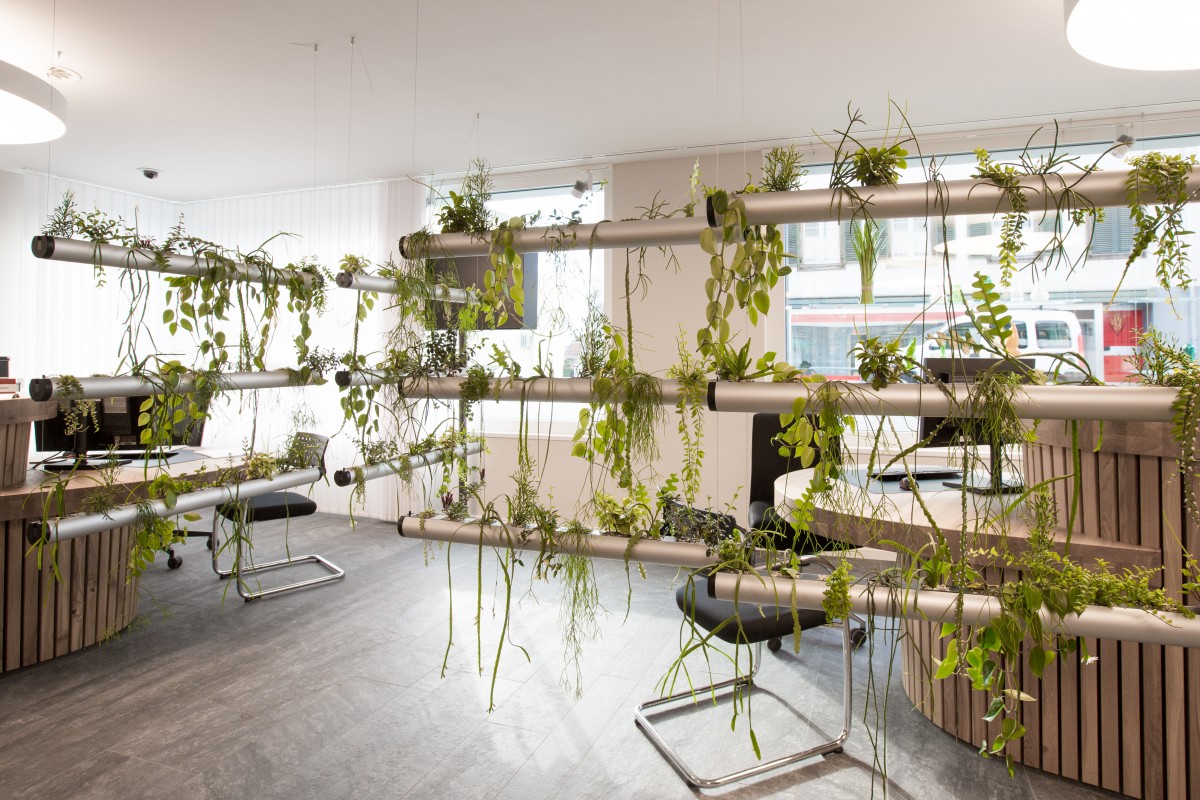 2nd: Plant Stalagmites at Mall of Scandinavia by Green Fortune (Sweden)
3rd: Fosbury & Sons by Anygreen (Belgium)
Public Award:
Agio is Sustainable and Green by De Klerk Bloemsierkunst en Interieurbeplanting (The Netherlands